Improve Critical Thinking, Influence and Impact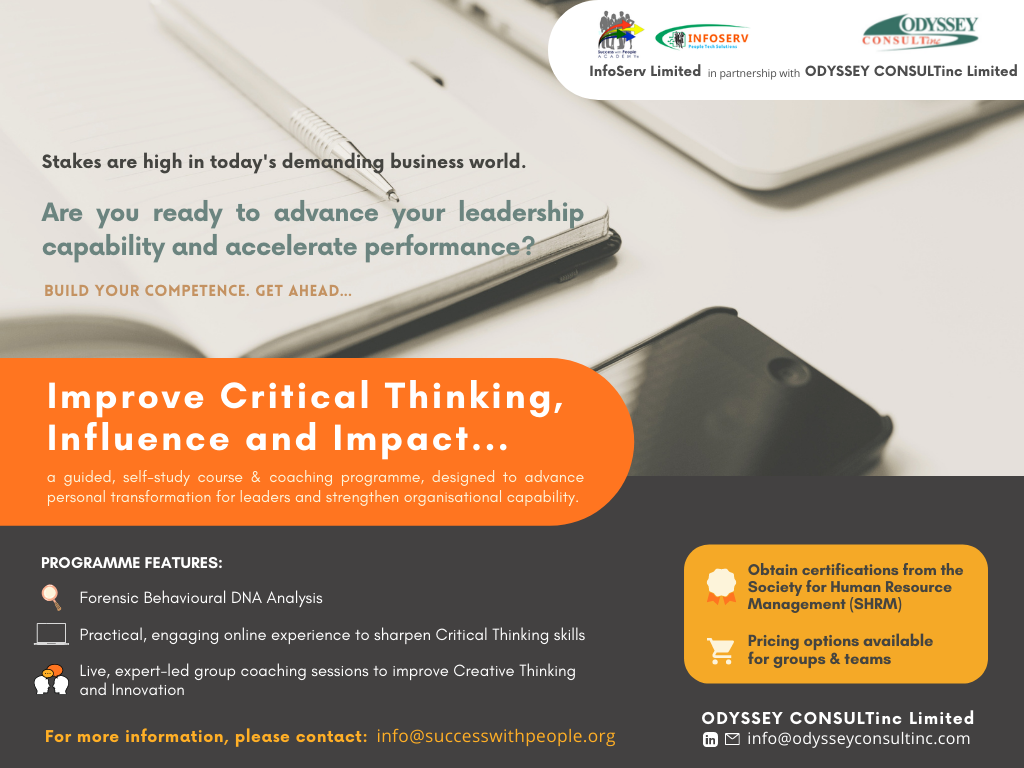 How to Improve Critical Thinking, Influence and Impact is the ideal learning opportunity to take it up a notch and get ahead of the pack, in a challenging business world that demands fresh, game-changing perspectives. In this online, self-paced programme, you will first complete a behavioural assessment from Extended DISC®, followed by a scheduled one-on-one debriefing session with an experienced coach. Weekly insights and live expert-led coaching sessions complement self-directed study, as you develop new skills and improve creative and productive habits.
Additionally, you will have two-month extended access to mentorship via email/voice mail feedback and insights, and the opportunity to earn SHRM certifications.
Explore the programme. Contact us for *group pricing.
Notices
Career Opportunities
There are no vacancies at this time
Articles
Click below to read more…
At ODYSSEY CONSULTinc, we uphold an uncompromising principle that our communities are an extension of ourselves, so we respect and positively contribute to our people and institutions.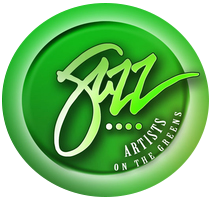 ODYSSEY CONSULTinc is a longstanding partner of Jazz Artists on the Greens (JAOTG), an annual live-music production hosted by Production One Limited. The event showcases world-class artists and musical talents from across the Caribbean.

NiNa Young Women's Entrepreneurship Programme
NiNa – an entrepreneurial skills programme is an initiative of Gender and Entrepreneurship Specialist, Akosua Dardaine-Edwards to promote an entrepreneurial culture among young persons, particularly young women. The first of its kind in Trinidad and Tobago and the Caribbean, ODYSSEY CONSULTinc has actively supported NiNa since its inception in 2010.