VISION
To be the leading-edge partner in generating Organisational Development Solutions to the challenges of an evolving global business environment.
MISSION
To infuse Organisational Development processes into an expanding network of client systems, generating outputs of excellence and sustainable profitability.
CORE VALUES
Social Consciousness
Transformation Ethos
Uniqueness
Performance Excellence
Our Odyssey
Ours is a 30-year legacy of distinction, as a premier indigenous Organisational Development and Human Resource Consultancy in the region.
With an initial focus on personal counselling and training to improve individual performance, we have adapted and applied the fundamental behavioural science knowledge to the evolving business context through the years. As our client networks expanded in terms of their needs, geographical reach and aspirations, we progressively deepened and broadened our range of services, and adopted a more relevant business posture and brand. So, ODYSSEY CONSULTinc was incorporated.
Organisations are the core of our practice – their vision and values, structures and processes, culture and people. Our focus – facilitating alignment of these elements to improve organisational effectiveness. Our approach – partnering with our clients professionally and sharing our organisational development expertise to deliver unmatched value.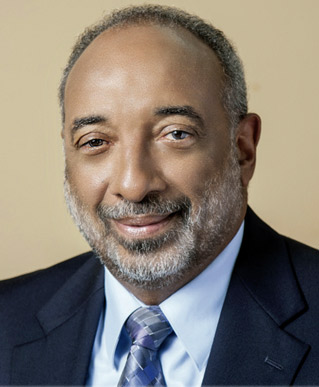 Principal Consultant
L. Anthony Watkins is the CEO and Principal Consultant of ODYSSEY CONSULTinc Limited – a premier human resource and organisational development consultancy in the Caribbean.
He has been actively involved in public and private sector organisational transformation and development throughout the region, since the early 1990s.
After graduating from the University of Toronto with a Bachelor of Arts in Psychology and Sociology, he worked in the fields of social pathology and correctional services in Canada, and later in education on returning to Trinidad.
A founding and honorary life member of the Human Resource Management Association of Trinidad and Tobago (HRMATT), he is currently Chairman of the Community Recovery Committee, and has served as a member of the 'Caribbean Leadership Project' Delivery Team, the Task Force for Establishment of the National Statistical Institute of Trinidad and Tobago, and on numerous Boards of Directors.
In 2020, he was conferred an honorary Doctorate of Laws by the University of Trinidad and Tobago (UTT) and was awarded a Public Service Medal of Merit (Gold) in 2019.
As an OD consultant with over 30 years' experience, his areas of specialisation include organisational change and transformation, visioning and strategic planning, leadership development, team building and expert process facilitation.
His life work as an author, renowned keynote speaker and his service to organisations and community-based initiatives are rooted in a commitment to enriching our region and the lives of our people.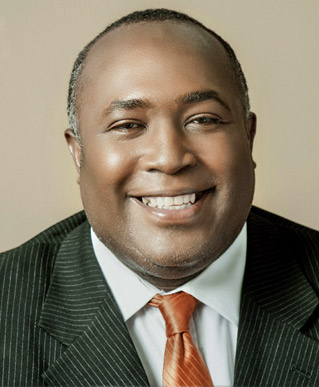 Senior Consultant
Sheldon is a Senior Consultant at ODYSSEY CONSULTinc Limited. He brings over 15 years' professional experience in human resource management. He has held senior managerial positions at leading manufacturing, financial and educational institutions, and has built a reputation for transforming organisations from the 'inside out'.
He holds a first degree in Economics and postgraduate qualifications in Human Resource Management from the University of Leicester, and the University of the West Indies Institute of Business. In 2005, he completed the Langevin Learning Services Certified Instructor/ Facilitator course in Chicago, USA, and is certified to administer the MBTI® Instrument. Sheldon is an accomplished tertiary-level lecturer in Supervisory Management and Human Resource Management. He is currently a member of the Board of Directors of the Trinidad and Tobago Civil Aviation Authority.
As an experienced human resource professional and advocate, he brings a successful record of managerial accomplishments to organisational development practice. In his role as Senior Consultant, he leads interventions in the areas of strategy review and formulation, recruitment and selection, organisational restructuring, performance management, compensation and teambuilding, among others.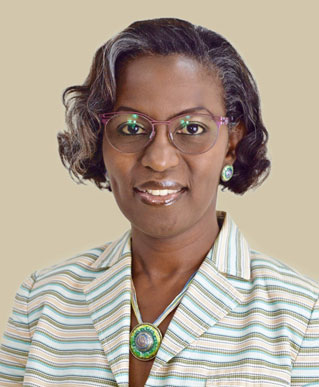 Consultant
Camille is a change management professional with over 7 years' experience in the field. She brings a wealth of pan-Caribbean exposure and experience, having served with distinction as an internal Change Management consultant to a leading international financial services institution.
She has consulted on initiatives for technology platform implementation and upgrades, process improvement initiatives, regulatory-driven compliance initiatives, physical relocation, renovation and office closure initiatives, through to radical, transformative programmes with organisation redesign, restructuring and realignment.
In addition, Camille has extensive experience in Operational Risk Management as well as client-server technology support; having spent 10 years as an Information Systems Audit Manager for the Caribbean offices and 5 years prior as manager of the organisation's 50 plus personal computing technology support resources. She has extensive experience working across the project delivery environment.
Camille is currently pursuing the CCMP (Certified Change Management Professional) designation and was recently certified in the Prosci Change Management methodology. She is also certified as a CISA (Certified Information Systems Auditor) and CIA (Certified Internal Auditor), holds a bachelor's degree in Management and Organisational Psychology and is a certified General Draughtsman.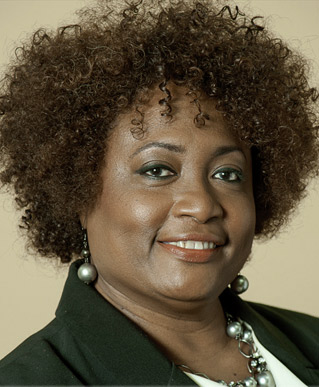 Business Manager – Consulting Practice
Neive Thomas is the Business Manager – Consulting Practice at ODYSSEY CONSULTinc. She brings extensive managerial and finance sector experience to her role.
She has established a record of achievement, contributing positively to the organisation's development for over 20 years. She transitioned progressively through various roles as a Trainer, Consultant and most recently as Business Manager. Neive has also successfully launched her own business, Body Confident; a professional image enhancement programme for women and men.
With primary responsibility for the organisation's consultancy services, Neive brings her leadership, managerial competence and professional commitment to enhancing the organisation's consultancy services, improving client service and promoting business growth.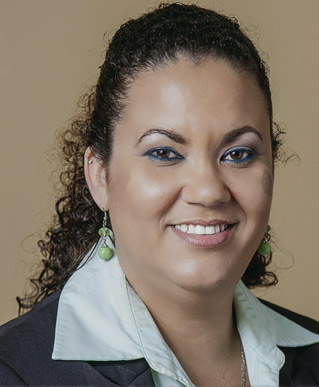 Office Administrator
Tracey joined the Odyssey Consultinc Team in 2004 as the Office Administrator. She manages the company's financial administrative functions, programme coordination, facilities management and general office operations. Tracey has also expanded her role as the Extended DISC Profiling Administrator within the organisation.
She holds a Diploma in Management for Administrative Professionals from The UWI School of Business and Continuing Studies (ROYTEC) and a Certificate in Introduction to Business Software from DELTASOFT Computer and Training Services. With 14 years of supervisory experience in retail and manufacturing, her business administration, financial management and customer service skills are well aligned to Odyssey's superior service delivery.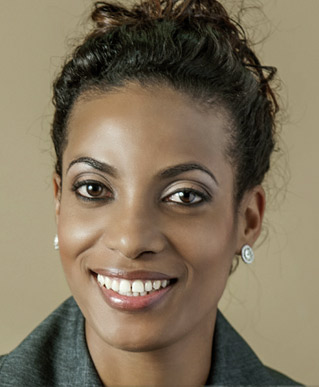 Business Manager – Operations and Innovation
Promoted to the position of Business Manager – Operations and Innovation, Tonia leads the organisation's thrust toward more innovative and ICT-driven initiatives, to enhance service delivery and drive business growth. She is also responsible for managing business operations.
A graduate of Emerson College, Boston, USA, she holds an M.A. in Communication Management, a B.A. (Hons) in Business and Society from York University, Toronto and a Diploma in Public Relations from UWI School of Business and Applied Studies (UWI-ROYTEC). Her professional training includes event management, project management, financial management and numerous computer software and applications.
Tonia joined ODYSSEY CONSULTinc in 2007 and has worked in all areas of the company's operations, including planning and executing marketing and brand initiatives; developing services and products; supporting business administration and collaborating with consulting project teams to coordinate and deliver programmes locally and regionally. Tonia also leads in the administration of our recruitment services.